Alhind Tours & Travels Pvt. Ltd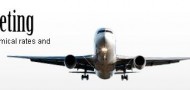 Alhind Tours & Travels Pvt. Ltd. is the leading travel company with strong presence in India and overseas. We offer a complete travel management, everything from planning to execution of tours. alhind has carved a niche for itself within a short span of time through uncompromising standards in quality of services and selection of associates. Implementation of innovative strategies, strong commitment, and an insatiable quest for success coupled with highly motivated professional team, helped alhind to seek new horizons in the travel industry and beyond.
Our Services:
We have been the best tourism service provider for a long time giving various services to our customers at competitive prices. They include air ticketing, inbound and outbound tourism, Hajj, visa & passport, money exchange, getting Saudi Wakala, attestation and travel assistance.
Alhind Tours & Travels Services Include:
Air-Ticketing
Tour Packages
Money Transfer
Bus Services
Car Rental
Overseas Recruitment
Hajj & Umrah
Railway Reservations
Tour Packages:
Come and explore India, one of the most admired destinations of travel buffs. Explore the exotic nature of India at your choice, pick from a wide range of deluxe, luxurious and economical hotels. Choose from a wide array of tourist and holiday destinations including Kerala, South India and North India.
Our travel services include:
Air ticket reservations.
Organizing the course of travel and accommodation at any point in the world.
Various outbound packages include tourism many parts of the world.
Surface transportation and rent-a-car facilities.
Holiday resort packages.
Global hotel reservations and Insurance assistance.
Inbound Travel Services
We offer various tour packages for all kinds of budgets and needs. Our attractive inbound tour packages contain every destination that every travel buff is drooling to see. The Inbound travel service is travel service provided within India for those who want to explore the enigmatic nature of this country. We provide a variety inbound travel services which include Kerala, the rest of South India and the whole of North India.
Alhind Tours & Travels Pvt. Ltd
' also may find interest in followings . . .

Skyway International Travels - Tour Operator & Travel Agent based in Bangalore, India. We are actively promoting Karnataka and India for the past 15 years. Skyway is...
Business and Services: Travel Agents & Tour Operators.
Business and Services: Travel Agents & Tour Operators.
Business and Services: Travel Agents & Tour Operators.

Since quite long, Travels World has remained loyal to its core values. Our commitment to providing first class experiences to our clients has contributed to the growth...
Business and Services: Travel Agent, Tour Operators.

S.R.S travels, one of the most prominent names in Bangalore's tours and travel industry. Over the years, it has taken the place of leading tour operator and employee...
Category:
Submit your company info here.