YES BANK
Claim this page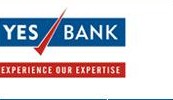 YES BANK, India's new age private sector Bank, is an outcome of the professional entrepreneurship of its Founder, Rana Kapoor and his highly competent top management team, to establish a high quality, customer centric, service driven, private Indian Bank catering to the "Future Businesses of India". YES BANK is the only Greenfield license awarded by the RBI in the last 15 years, associated with the finest pedigree investors. YES BANK has fructified into a "full service" commercial Bank that has steadily built Corporate and Institutional Banking, Financial Markets, Investment Banking, Corporate Finance, Branch Banking, Business and Transaction Banking, and Wealth Management business lines across the country, and is well equipped to offer a range of products and services to corporate and retail customers.
The Bank has adopted international best practices, the highest standards of service quality and operational excellence, with innovative state-of-the-art technology, and offers comprehensive banking and financial solutions to all its valued customers. A key strength and differentiating feature of YES BANK is its knowledge driven approach, which goes beyond the traditional realm of banking, and helps adoption of a diagnostic and prescriptive approach towards superior product structuring.
YES Bank's Branches & ATM's in Bangalore:
Bengaluru-Kasturba Road Branch
Address: Prestige Obelisk, Municipal No.3, Kasturba Road, Bengaluru 560001
Phone: +91 (080) 4017 9000
YES TOUCH Phone Banking: +91 9008390909
Email: cont...@yesbank.in
Bengaluru-Thippasandra Branch
Address: Plot 27, HAL 3rd Stage, 80 ft Road, Thippasandra, Bengaluru-560075
Phone: 080-67122300/1/2/3/4/5
YES TOUCH Phone Banking: +91 9008390909
Email: cont...@yesbank.in
YES BANK
' also may find interest in followings . . .

State Bank of Bikaner and Jaipur was established in 1963 after amalgamation of erstwhile State Bank of Jaipur (established in 1943) with State Bank of Bikaner (established in 1944...

State Bank of Hyderabad was constituted as Hyderabad State Bank on 08.08.1941 under Hyderabad State Bank Act, 1941. The Bank started with the unique distinction of being the...

IDBI Bank Ltd. is a Universal Bank with its operations driven by a cutting edge core Banking IT platform. The Bank offers personalized banking and financial solutions to its...

Indusind Bank is one of the new generation private-sector banks in India, which commenced its operations in 1994. The Bank caters to the needs of both Consumer & Corporate...

Dena Bank was founded o­n 26th May, 1938 by the family of Devkaran Nanjee under the name Devkaran Nanjee Banking Company Ltd. It became a Public Ltd. Company in December 1939 and...

United Bank of India (UBI) is one of the 14 major banks which were nationalized on July 19, 1969. Its predecessor the United Bank of India Ltd., was formed in 1950 with the...

Union Bank of India is firmly committed to consolidating and maintaining its identity as a leading, innovative commercial Bank, with a proactive approach to the changing needs of...
Category:
Submit your company info here.