Bizsmart
Claim this page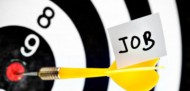 Bizsmart is a Bangalore based Corporate Training Company in Bangalore and Placement Consultancy, located in Marathahalli, which has emerged as a leader in Corporate Training Companies in bangalore.
As you visit '
Bizsmart
' also may find interest in followings . . .

SunInfotech located in the Silicon Valley of India – Bangalore to address the pressing needs for skilled resources in a short time. SunInfotech specializes in providing Training...

Intelligence - Data Warehousing, Data Mining & Modelling – Research, Development & Consulting Company. NI Analytics provides training to professionals and corporate on SAS...

Corporate Film Bangalore is a Corporate films production company based in Bangalore, India, specializes in Corporate Films Production, Corporate Video Production, Ad Film...

Cross Culture training course explores the benefits and challenges that come about from having a multicultural workforce. At the end of Cross Culture training course, the...

Bangalore, June 4, 2015: Rotary Club of Bangalore (RCB), an Eighty year old and second largest in India, is part of 106 year old Rotary International; today announced its...
What is the procedure for availing foreign exchange for specialized training/study tour abroad? Applicant should submit to an authorized dealer a letter in duplicate from the...

Corporate Business Support Solutions CBSS offers a wide range of Job Placement consultant Services for both IT / Non IT jobs. We are located in Bangalore and offer job placement...
Category:
Submit your company info here.