Floh
Claim this page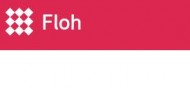 And if that doesn't put you in the flow, it's time to find your Floh. Yes, you read right, Floh is India's first, invitation only network for singles. The idea for Floh was born out of conversations with the owners' single friends - the guys are always complaining that there aren't any single women and the single women are usually wondering where all the single men have vanished. And yet, it's apparent that there is an abundance of single men and women around. The real issue is that there isn't a platform for them to meet. When matrimonial sites aren't the answer, nosy relatives are best avoided, and matchmaking friends hove tapped all the people in their "I know the right person for you" list - Floh comes to your rescue by bringing together real (read, non-creepy) people who are urban, educated, well-travelled, well-settled and open to new experiences. From a sailing experience, a cookout with India's finest chefs, a single malt appreciation session or a heritage walk, if this doesn't strike a chord we don't know what will.
As you visit '
Floh
' also may find interest in followings . . .
This loan scheme is for providing assistance to new tiny and small units whose project cost (excluding working capital margin) does not excess Rs. 30.00 lakhs and the total...
TECSOK has an exclusive Women Cell since 1984 to motivate entrepreneurship among women. The activities of Women division include Conducting training and educational programmes...

Fitness for women only; in just 30 minutes! Curves for Women is new in neighborhood. Curves For Women is a unique way to lose weight and get fit. Experience our 30 – minute's...

Nahar heritage hotel is a veritable melting spot of luxury class and sophistication. Located in the heart of the city with free Wi-Fi connectivity and three banquet halls to...
Self-help groups for women have become important tools for eradication of poverty and unemployment. The Government of Karnataka proposes to use Information Technology to track all...
Bangalore, March 7, 2013: Suchitra Film Society, the academy to promote Indian culture & cinema in association with European Union Film Festival on the occasion of 50th...

A festive occasion to invite the goddess of good fortune and eternal property. We at Jvali have sources a collection of designer suits and sets from all over the country....
Category:
Submit your company info here.