CITA (CMRS Institute of Training Academy)
Claim this page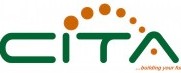 We are Top Training Institute in Marathahalli, Bangalore. We are in the market from 2008. We Offer the following Professional Courses.
1. SOFTWARE COURSES:
C, C++
JAVA, J2EE
SAP- ALL MODULES (HR, MM, FI/CO, ABAP, BI, SD, BASIS, CRM, PP, PS)
SOFTWARE TESTING
ORACLE DBA 10G, ORACLE APPS DBA, ORACLE APPS TECHNICAL
SUN SOLARIES
WEB DESIGNING
DATA WAREHOUSING (INFORMATICA & COGNOS)
DOT NET
PERL SCRIPTING
PHP
Android Development
LINUX, MCSA, MCSE, MCITP
CAD/CAM/CAE
2. HARDWARE AND NETWORKING
A+ and N+
LINUX
CCNP
CCNA
MCITP, MCSA, MCITP
3. OTHER COURSES
SPOKEN ENGLISH
Academic Projects
CITA (CMRS Institute of Training Academy)
' also may find interest in followings . . .

E-Apps Mantra Software Solutions Private Limited established in the year 2007 based out in Bangalore, India. Our vision is to provide a broader solution for the small scale...

Oracle Financial Services Software has a strong global reach with a sales, marketing and support presence in 27 overseas locations operating under four subsidiaries (Oracle...
As a Organisation, our goal is to contribute to society through broad-ranging activities in the areas of Software development, Training and Technical Projects. Modainnovations has...

Karvin is a training institute based at Indiranagar, Bangalore- providing high end courses on ITIL, Software Testing, Java, Oracle, Data warehousing, and Dot net technologies with...

Conceptz is a Software Training institute Specialized & Focused in JAVA Technology. We offer innovative educational services that include student training for a wide range of...

Decade-long IT Training Presence Excellent track record placements for IT jobs Trainers are working IT professionals in Corporate Courses on - Android oracle Animation Software...
The Government of Karnataka has established this autonomus Institution which has world class infrastructure and state of the art facilities. The Institute has laboratories...
Category:
Submit your company info here.