ALLSMILES - Dental implant center
Claim this page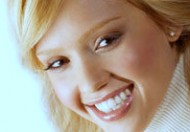 Royal dental implants in Bangalore India. Dental implants for single tooth, multiple teeth and full mouth.
Think of the last time you posed for a picture. Did you flash your pearly whites or did you hide your teeth? Today, many people benefit from Cosmetic Dentistry. A wide range of techniques are available that can enhance almost any smile.
Gone are the days when you had to settle for chipped, stained and crooked teeth. A revolution in newer technology and materials ensure that cosmetically enhanced teeth now look more natural and last longer than they did in the past. Skillfully blending science and art, we at ALLSMILES center for cosmetic dentistry can "sculpt" a more attractive smile for you.
A smile is a powerful way for you to communicate.
ALLSMILES - Dental implant center
' also may find interest in followings . . .

Smile Station is a leading dental clinic located in Indiranagar, Bangalore. It is the place of top specialist dentistry team who take special care for patients cure and care....

All types of dental treatments by well qualified and experienced specialists. affordable dental prices. We provide the following Dental Services: Dental Implants Pedodontic...
Get affordable and advanced dental treatment from best dentists in IntraNagar Bangalore.We have professional and qualified dentists to provide world class dental services. If you...

In this clinic, a variety of dental treatments are performed including smile designing, teeth whitening, braces, crowns and bridges, implants apart from the usual procedures like...

A MULTI SPECIALTY DENTAL CLINIC. Nagu Dental Clinic Services: Consultation Dental Education on TV Channels Oral Medicine, Periodontics & Oral Surgery X rays Endodontics,...

Welcome to the Dental clinic of Dr.S.J.Govindaraj, M.D.S and Dr.V.LakshmiPriya, B.D.S specializing in dental implants, cosmetic, and family dentistry. We are pleased that you have...
Recent studies make a direct connection between longevity and teeth flossing. Nobody knows exactly why. Perhaps it's because people who floss tend to be more health conscious than...
Category:
Submit your company info here.