Homeocare International
Claim this page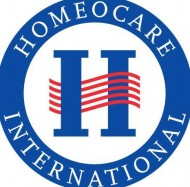 Homeocare International is the world class Homeopathy clinic provides Homeopathy treatment for all kinds of disabilities. Homeopathy is an natural therapy to heal the disease from the root cause of occur. The remedies are made naturally from plants and animals. These are nontoxic medicines that everyone can use the medicine. Our Homeopathy clinics in Bangalore regain your healthy life.
As you visit '
Homeocare International
' also may find interest in followings . . .
Govt. Homoeopathic Medical College (Affiliated to Rajiv Gandhi University of Health Sciences, Bangalore) No.1178, 22 `B` Cross, Magadi Main Road Bangalore -560040 Courses: B.H.M.S...

The best International school in bangalore. Providing a world-class international education,one of the best International school in India, developing life -long skills, and...
Name Address Area City Fax Email The International School 12-A Main, H.A.L. 2nd Stage Indiranagar Bangalore - - Canadian School of India...

Welcome to a life style filled with Health, Glamor & Style. Affinity International Body science Redefined ISO 9001: 2000 Certified Premium centers for Slimming, Beauty, Skin...
Kabathulla Tours International in Chamrajpet, Bangalore. We are one of the best air travel agents. Services: Domestic Air Ticketing International Air Ticketing

Baitullah Tours International is a leading and one of the most successful tour from South India, which is rendering its services for Haj, Umrah and Ziarat for the past 21 years....

Pai International a leading brand of Consumer durables and electronic goods market in Karnataka started functioning in the year 2000 in Indira Nagar, Bangalore. Gradually the...
Category:
Submit your company info here.