Kshema Mind Care
Claim this page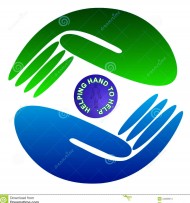 It is an exclusive residential rehabilitation center that treats alcohol, substance abuse and psychiatric illness with a professional and holistic approach. It is located in a pleasant, calm and nature ambient just outside the beautiful city which enables more comfort to the clients.
Helps the client who suffers from alcohol and substance abuse, addiction, emotional, and behavioral problems such as acute stress, depression, anxiety, schizophrenia, obsessive compulsive disorder (OCD), eating disorder and behavioral problems often require special counselling and treatment in psychiatric facilities. It involves relatively short term or long term stays for stabilizing clients and then transferring them to outpatient treatment centers to lead a normal life.
As you visit '
Kshema Mind Care
' also may find interest in followings . . .

Psychiatric Rehabilitation CADABAM's Centre was established in 1992 has become one of the various psychiatric rehabilitation care center in India today. Over the years the...
KSIIDC provides medium and long term loans for projects planned in Karnataka. Loans are made a vailable for setting up of new projects as well as for expansion, modernisation or...
Alcohol can add hundreds of calories to your daily intake, which can make the difference between weight loss, maintaining your current weight, or gaining weight. A single glass of...

Our Strengths: Experienced Doctors Well trained therapists from Kerala Wide range of classical medicines Pleasant ambience Effective Treatment for: Balachikithsa (Child care)...
Eating at your desk again? Before gobbling down that lunch, try some stress-relieving stretches. If people only ate when they were hungry the diet industry would be devastated...
Everyone goes through periods of "the blues." But when it goes on for a long time, or has side effects that make even small things difficult to accomplish, you may be suffering...

We take care of your little ones...round the clock Trained care-givers Well trained teachers Home made food Transportation facilities Age group - 5 months to 12 years- Day care...
Category:
Submit your company info here.