NISHI VIDYASAGAR (Psychologist Consultant)
Claim this page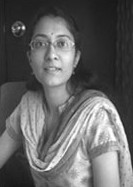 Qualification:MSc.(Counseling and Psychotherapy), MPhil in Psychology
Experience: 10 years
Specializations:Psychotherapy, neuropsychological assessments, intelligence assessments, personality assessments, academic / Educational assessments
"To me my profession is a way of improving an individual's problem solving ability, maximizing strengths and minimizing impact of his weaknesses. I take keen interest in diagnostic psychometry through which I can assess people's state of a broad range of clinical issues including depression, anxiety, personality, low self-esteem etc. I believe in the role the nervous system plays in psychology and help adults set goals to help them ward off their illnesses…"
NISHI VIDYASAGAR (Psychologist Consultant)
' also may find interest in followings . . .

MeritTrac designs and delivers assessments to evaluate knowledge, abilities and skill for corporate, educational institutions, GOVT & individual customers. Since its inception...
Famous personalities in Bangalore. Click to read details:

Esteem Mall is located in North Bangalore and covers an area of 125,000 square feet. Spread across four levels, it houses several stores for a range of products including apparel...

Corporate Business Support Solutions CBSS offers a wide range of Job Placement consultant Services for both IT / Non IT jobs. We are located in Bangalore and offer job placement...
Everyone goes through periods of "the blues." But when it goes on for a long time, or has side effects that make even small things difficult to accomplish, you may be suffering...
All Kinds of psychological problems like depression, insomnia, anxiety disorders, phobias, relationship problems, marital issues, extreme negative thinking are treated well here.
As a Organisation, our goal is to contribute to society through broad-ranging activities in the areas of Software development, Training and Technical Projects. Modainnovations has...
Category:
Submit your company info here.