Dexcel Electronics Designs (P) Ltd.
Claim this page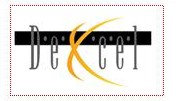 Dexcel Electronics Designs,an embedded systems design house was incubated in the year 2000. It was started with a vision to be a leading provider of technology expertise and solutions for the converging world of information, media and communications. Since inception, while serving national and international customers in diverse domains, Dexcel has evolved into a company with a perfect blend of highly experienced and skilled technical teams in software development and hardware design, which can churn out specifications to a complete product or part of the product life cycle.
Dexcel's core capability lies in designing systems on a programmable chip (FPGA) with in chip-expertise (RTL Level design) and out of the chip design (Board level) capabilities.
With such capabilities in this area, Dexcel becomes a partner of choice for a variety of new electronic equipment design and development. Customers using Dexcel's design services get the added benefit of a wide range of tested design blocks that can be used in the design, thereby reducing the time to market with significant savings in development cost.
Dexcel Electronics Designs (P) Ltd.
' also may find interest in followings . . .

U&I System Design Ltd (U&I), is a Bangalore based 100% EOU founded in 1990 by a team of scientists and technocrats. U&I System Design has strong and innovative teams...
We provide high quality engineering services in the following fields Embedded Systems Design -- Microprocessor and Microcontroller Based System Design Automotive Electronics and...

Graficasoft has carved a place in the world of software development market. It is a technically advanced organization specializing in the field of software development by using...

A2zdesignwork is a professional website design and CMS SEO web site design services and E commerce Web Development company in Bangalore India. Specialized in custom web designing...
If you are looking for innovative eLearning design solutions for complex problems – come to us! At 'EI Design'- we are an agile and competitive player in the field of eLearning...

VXL eTech Pvt. Ltd is a Bangalore based embedded product design and engineering services company. It was incorporated on June 01, 2000. VXL eTech provide end-to-end services for...

V-Care Electronics was established in 1989 with the aim of becoming the preferred partner for product design. Today after 20 years of experience in the field, V-Care is one of...
Category:
Submit your company info here.