Ilantus Technologies Pvt. Ltd.
Claim this page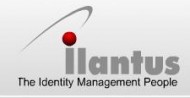 ILANTUS Technologies is a leading global solutions provider in the domain of end Identity, Access Management (IAM) & Access Governance with offices in US, Canada, Singapore and India.
ILANTUS has a proven service track record of successful IAM implementations for Fortune 500 companies including some of the largest Banking and Financial Services, Information Technology, Telecommunication, IT Enabled Services (ITES), Manufacturing, Health care, Retail and Government sector organizations.
ILANTUS Technologies was incubated by a group of industry experts from the domain of IT Security. The management team envisioned Identity, Access Management and Compliance to be the core of Enterprise Security and took on an unfaltering journey to grow and evolve ILANTUS Technologies to be a global leader in all areas of Identity, Access Management (IAM) and Access Governance.
Vision:
To help customers constantly reduce cost & complexity and achieve compliance related to the User identities life cycle through passionate, innovative, flexible and complete solutions.
Mission:
By 2010 to be undisputed leader in North America region in providing Integrated Identity, Access Management and Access Governance solutions.
Ilantus Technologies Pvt. Ltd.
' also may find interest in followings . . .

THERMAL MANAGEMENT SOLUTUIONS FOR ELECTRONIC SYSTEMS AND ENCLOSURES Having problems with your electronic systems? Like... Over-heating and Hot-spots High power-consumption by...

Access Automation Pvt. Ltd. Bangalore, India based company started its operations in 1995 and is involved in the business of providing high quality solutions for Process Control,...

Addressing security compliance can be frustrating, time-consuming and expensive. eGestalt through SecureGRC, a breakthrough solution provides an end-to-end integration of...
Techsource is a Information Technology Consulting Company with main focus on providing Business & Technology services in the field of security and manpower management....
At Prudenté we follow a unique foreC delivery methodology with the following four distinct phases - Consult, Create, Construct and Care. All our engagements begin with our Senior...

Sanovi is the leading provider of Disaster Recovery Management solutions. Sanovi began offering a DR management solution based on a professional services model. Following several...

Aquarian BPO is a global services company providing exceptional business and knowledge processing services, offshore advisory and consulting services to growing organizations...
Category:
Submit your company info here.