OutsourceACE IT & ITES Solutions Pvt. Ltd
Claim this page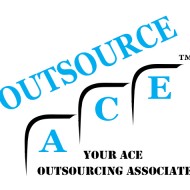 OutsourceACE in ITES industry currently are at the threshold of synergizing our "business-operations" in the serviced business verticals and are committed to continue our focused approach of enhancing all aspects of service quality to ensure your continued patronage.
We offer business process outsourcing solutions to our global clients by leveraging process, domain and people management expertise. At Outsource ACE we have built our organization around managing risk for our clients through a scalable, cost-effective and predictable delivery platform.
OutsourceACE IT & ITES Solutions Pvt. Ltd
' also may find interest in followings . . .

iGATE has a large team of experts in every field encompassing IT Services, Consulting and Process Outsourcing. In addition to strategic consulting, our own internal technology and...
Renaissance Business Solutions well known for Quality the Best placement in the industry. We offer Training and Placements. Only Placements to the candidates all over INDIA in...

Indecomm Global Services is a leading global provider of consulting, technology and outsourcing services. With operations spanning across six countries in four continents,...

JSoft is a single point source of end-to end solutions for the core sector. We are able to meet even the most complex of needs by leveraging our core strengths, skilled workforce...
RuralShores, a pioneer in rural Business Process Outsourcing (BPO) has selected SAP Business ByDesign®, a cloud-based ERP solution, to ramp up its growth plan in India. The...

Altisource Portfolio Solutions ("Altisource") is a leading provider of real estate, mortgage, asset recovery and customer relationship management services. With more than 21 years...

Frontier has a national footprint with offices in Bangalore, Chennai, Hyderabad, Mumbai, Delhi and Cochin and many Tier-2 cities, besides support locations across the country...
Category:
Submit your company info here.