Topsys Solutions Private Limited
Claim this page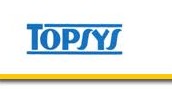 Topsys Solutions Pvt. Ltd., incorporated in 1995, is a Bangalore based Software Development and Services Company. The Company has two operating Divisions – one to handle Software Development and the other Services activities. As part of Software Development activity, we do Software Product Development and also take-up Customized Software Development. The Services activity concentrates on IT enabled services. Topsys is committed to provide secure, reliable and scalable software solutions, aimed at high customer satisfaction.
As you visit '
Topsys Solutions Private Limited
' also may find interest in followings . . .
(a) Private software technology parks Units having own site measuring 5000 to 10000 sq. ft./ in good locality who propose to set up software technology parks for the purpose of on...

The name JIREH is a Hebrew word which means "See and Provide". We at Jireh are a young resourceful team with innovative ideas and an ambition to "provide" the best services in the...

Technospacio Tech Solution Pvt Ltd, established in 2013, is a Bangalore based Software Development and Services Company. It has two Business – one is ERP Software Development and...
Around the globe, Novell is synonymous with leadership in building enterprise-class solutions and in providing premium support for proprietary and open source software. With a...
Website & Web Application Development Customized Software Development, E-Commerce, ERP Solutions, Pkgs. For export/import CO's, manufacturing units, PAYROOL, A / C with vat...

Nichi-In specializes in software design and development. We have NDR Co., Ltd., Osaka, Japan as our partner. An 100% EOU, Nichi-In is registered with Software Technology Parks of...

Webstar is an Information Technology Solutions Company with a passion to offer innovative, cost effective and quality solutions to its worldwide customers. It specializes in the...
Category:
Submit your company info here.