Herblife International India Pvt. Ltd.
Claim this page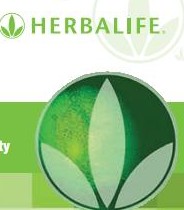 Who we are..
A Premier Nutrition and Weight-Management Company with an Unparalleled Business Opportunity
Global. Over 30 years of 'Changing People's Lives' in 78 countries, on six continents through a network of approximately 2.5 million Herbalife Independent Distributors and growing.
Opportunity. Over $4.3 Billion in retail sales, offering anyone, anywhere, a proven business opportunity that empowers people to achieve their dreams, goals and ambitions.
Personalized. Focusing on customers' unique needs and providing the personal attention to help them achieve their goals.
Innovative. Developing the best weight-management, targeted nutrition, energy & fitness and personal care, outer nutrition products, backed by world- renowned doctors and scientists.
New York Stock Exchange listed (NYSE)
12 Offices across India
Member of Indian Direct Selling Association
Herblife International India Pvt. Ltd.
' also may find interest in followings . . .
Add fish to your weight loss regimen. Overweight people who are on a weight loss diet may be able to reduce their risk of cardiovascular disease and diabetes by eating fatty...
We can scan the Internet for business opportunities worldwide including collaborations and apprise you of them periodically. Newsletter Our newsletter published periodically will...
arcplan, the leading software provider of innovative business intelligence (BI) and planning solutions, today announced the expansion of its partner network with three leading...
Wipro Technologies, a division of Wipro Limited (NYSE:WIT), is amongst the largest global IT services, BPO and Product Engineering companies. In addition to the IT business, Wipro...
Information Technology Bangalore, the Silicon City of Asia is a hub for IT projects. TECSOK has entered into an Mou with a leading software development centre for system supports...
IIMPT is providing world class state-of-the-art Training and Coaching Institute. It's headquartered in Bangalore the silicon valley of India. We are providing the best,...
The Indian Institute of Management Bangalore (IIMB) was established in 1973 to offer management courses in the proposed institute at Bangalore to bright young people, who were...
Category:
Submit your company info here.