Saturn industries - Aerospace components manufacturer
Claim this page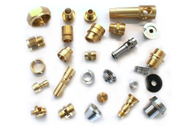 Saturn industries pvt ltd is the manufacturer, supplier and exporter of Aerospace components and sheet metal components from Bangalore, India. we export these sheet metal components to various countries at an affordable prices.
As you visit '
Saturn industries - Aerospace components manufacturer
' also may find interest in followings . . .
Ashwini Tools & Components is a leading manufactures of all kinds of quality press tools, press components, Auto Components, Deep Drawn Components, Sheet Metal, Computer...

Intex Tools & Components Pvt. Ltd. is a Leading Manufacturing and Exporting, Gears, Gear Boxes, Automotive Parts, Components & Spares, Reduction Gears, Gear Cutting and...
Manufacturer of precision turned components in brass metals.
Automotive Precision Turned Parts available from Aditya Auto Components based in Bangalore. At Aditya Auto, our core competencies lie in the design and manufacture of a wide range...
Hari Prakash Precision Tools & Components Pvt Ltd Agricultural Equipments Agriculture, Farm Machines & Tools Suppliers

White Metal Bearings India a division of BB&CCI is a pioneering Indian company specializing in design and manufacture of all kinds of White Metal Lined Bimetal and Trimetal...
Business and Services: Aircraft, Aerospace Components, Book Sewing Machine & Book Rulling Machine Paper Printing & Book Binding Machinery.
Category:
Submit your company info here.