Byju's IAS Preparation, UPSC & CAT Coaching Classes
Claim this page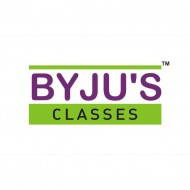 Byju's Classes is a provider of educational services. Its wide range of products includes classes for Overseas and Domestic Test Preparation courses like (CAT coaching, coaching for UPSC, IAS preparation, GMAT, GRE, AIEEE, IITJEE, CA-CPT, etc.), English and Maths Training for students in secondary school, educational content as well as online education.
Byju's Classes offers CAT coaching in Delhi, Bangalore, Mumbai, Hyderabad and 16 other cities. It also offers online CAT preparation, IAS preparation classes, Campus Recruitment Training.
Byju's IAS Preparation, UPSC & CAT Coaching Classes
' also may find interest in followings . . .
Facilities: Independent Bldg —Full time. Laboratory Facility. Biometric Attendance. Computer LAN for weekly tests. Online TESTS through Internet. Auto Info to parents. Batch...
IIMPT is providing world class state-of-the-art Training and Coaching Institute. It's headquartered in Bangalore the silicon valley of India. We are providing the best,...

Sri Sai Educational Academy offers a great choice of distance learning educational programmes in various fields of Information Technology, Management, Banking & Finance,...
A health club can be invaluable in helping you maintain a regular aerobic and strength training program. But a health club membership can also turn expensive if you aren't careful...

Coaching for IIT JEE, AIEEE, AIPMT, CET, PUC, CBSE, FMS, NTSE, Foundation Program — Integrated, Tutorial & Online Courses in Bangalore, Mysore, Erode and Pune currently.

Yoga classes Yoga Health Management Yoga apparels & apparatus Teachers training program Wellness store Corporate wellness events Yoga is a science and has to be learned...

Carnatic Music For ages 5 and above The Teacher are Trained to impart the knowledge in the Traditional methods Followed through generations. The students are also prepared for...
Category:
Submit your company info here.