ipMetrix
Claim this page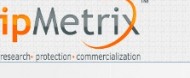 ipMetrix is a full service Intellectual Property (IP) firm with operations in US and India. The founders and team members bring in more than 10 years of excellence in IP services in India and abroad. ipMetrix started its journey almost 10 years ago at the NSRCEL incubation center in the Indian Institute of Management Bangalore (IIMB), when Brain League IP Services was founded.
As you visit '
ipMetrix
' also may find interest in followings . . .
The Indian Institute of Management Bangalore (IIMB) was established in 1973 to offer management courses in the proposed institute at Bangalore to bright young people, who were...

Rajendra Desai Law Firm was established in by a famous authority in the matters of Indian Law and deals primarily with civil, procedural and commerce related laws. Though the...

InfiHosting is a leading and reliable Web Hosting India company providing web hosting service. We provide both Linux web hosting service and Domain name registration India service...

Samsung Electronics India Software Operations (SISO) is one of the eleven Research & Development centers of Samsung Electronics Co. Ltd., housed in the IT hub of India,...

The Indian Institute of Science (IISc) was started in 1909 through the pioneering vision of J.N. Tata. Since then, it has grown into a premier institution of research and advanced...

To give you the finest in security solutions may we recommend a master blender. SIS investigation network for your all investigation needs anywhere in India. Services offered by...
Legendary Singer & seven times National Award Winner Dr. K. J. Yesudas, one of the famed Indian classical musicians and a renowned playback singer has returned to Hindi play...
Category:
Submit your company info here.