Tarot Reading and Numerology Professional Course
Claim this page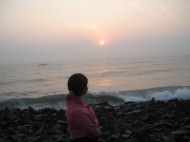 Ms. Anjalli is a certified Tarot card reader, Numerologist , Astrologer and Trainer . She has been practicing and training since 3 years in Bangalore and Mumbai.
Anjalli can be contacted for the following services:
1)Tarot with astrological consultation for marriage, job, children, career choices, finances, family problems, education,relationship problems and business issues.
2) Professional and Certified Training for Tarot card reading and Numerology (Online & Regular)
3) Name Correction & Suggestions
4) Baby Delivery date & Name Suggestions for baby
5) Business Name Suggestions
6) Starting new business and product launch dates
7) Favorable numbers for Mobile No, House No and Vehicle No
For more information you can contact her at 9353004693 or mail her at anjj...@gmail.com
Tarot Reading and Numerology Professional Course
' also may find interest in followings . . .

Tarot Reading, Theraupatic Yoga,Guided Meditation Kausar is an intuitive Tarot Card Reader, Reiki Healer,Numerologist and also teaches Therapeutic yoga and meditation in Bangalore...

Sneha Kamlesh Gehlot has been a prominent Tarot card Reader, numerologist and feng shui reader , angel card reader , crystal therapy .her aim to facilitate therapy and healing to...

Astro lotus is the one stop destination for online free astrological information. astrology , numerology , tarot , free astrology reports, love astrology and horoscope available....

Inner Dawn provides professional and confidential counselling services in Bangalore for individuals, children, adolescents and couples at our centers. We also provide counselling...
Walk 10 Minutes a Day and Increase Your Fitness Level: Old thinking was to work out in a sweat-filled gym for hours a day. No pain, no gain. New studies show that even short...
The first and most popular service of AWAKE. One-to-one business counseling with entrepreneur guiding entrepreneur done voluntarily by existing member entrepreneurs. Every...

Bangalore, April 8, 2013: Sogo, a market leader in supplying IT products & peripherals with a turnover of 300 crore in Karnataka, today announced it's first online portal...
Category:
Submit your company info here.