Unplan - Professional Home cleaning service
Claim this page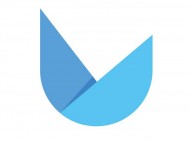 We are a professional home cleaning service in Bangalore. We provide well trained, background verified cleaning professionals for one time and regular cleaning of your homes.
Now book professional hourly maids with Unplan whenever you want. Delight yourself with an Unplan cleaning-
Unplan - Professional Home cleaning service
' also may find interest in followings . . .

BANDBOX is your premier dry cleaning service provider, offering FREE pick up and delivery! Our laundry professionals will give your clothes the personal care and attention you won...

Bro4u Offers Best House cleaning Services across Bangalore at affordable prices.
Manufacturers & suppliers of cleaning machines to all industries for e.g Automobile , Hospitality , Industries etc.................

We provide Housekeeping Services to Corporates, Hotels, Offices etc. Services Facility Management Housekeeping Service Pantry Service Gardening Service Carpet Cleaning Marble /...
HOW IMPORTANT IS YOUR HEALTH ? Allergies, Asthma, Sneezing & Sinusitis can strike any time, will do more harm. Beds, Sofa & Carpets are home to millions of microscopic...
E-Commerce marketplace for services such as Carpenters, Plumbers, Electricians, Pest Control, House cleaning, Packers and movers, Bike Service, Doorstep Car wash Etc.
House Keeping Professional Mechanized Cleaning Services Home Maintenance Package Interiors / Civil Works Packers & Movers Painting Works.
Category:
Submit your company info here.