Upkar Developers
Claim this page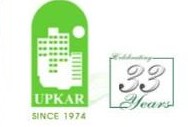 Over the decades there have been considerable market fluctuations - booms and crashes in every field. The real estate business was no exception. Very few companies survived these ravages. Among them that stand prominently and tall is Upkar. In a city that has come to accept the fact, that real estate comes only at a premium, this company's policy of the highest quality at a reasonable cost comes in as an attractive and refreshing change. Upkar is into both - development of land into well- planned, exquisitely landscaped residential layouts with all amenities - as well as construction of elegantly designed apartments at convenient location.
Upkar has been in the field of real estate and development for the past three decades. Our operations began in 1974 and have grown considerably every step of the way.
An investment in 'UPKAR' Properties gives an opportunity for a safe and assured appreciation over a period of time. All our Properties have appreciated more than 400% in just two years.
Upkar Developers
' also may find interest in followings . . .

Real estate markets all over India have been completely obtaining a working because this past year and then house product sales in its total possess struggled. Over the...

Discover spacious homes at ideal locations. Best of facilities, ample greenery, state of the art amenities...all this and much more at the residences we build keeping you and your...
391 SITES, NPA AND BMRDA APPROVEd 30*40,30*50,40*60 DIMENSION 2 KM FROM NELAMANGALA TOWN,NEAR DODDABALAPURA ROAD. Price 800psf AMENITIES Round the clock security. Well planned...

DS-MAX: well known builders and developers Bangalore. which deals in Real Estate. DS-MAX PROPERTIES is a known brand in Bangalore for real estate development. The projects are...
Premier Properties was established in 2003, successfully completed several projects in Mysore and Bangalore having its headquarters in Mysore. Apartments, villas, commercial...

TATA Housing, one of India's leading Real Estate Developers is a closely held Public Limited Company and a subsidiary of TATA Sons Limited. TATA Sons Limited holds 99.78% of...
The Puravankara Group was established in 1975, in response to the growing need for quality housing and commercial space in the metropolitan cities of India. Since then, the Group...
Category:
Submit your company info here.