Villas in Bangalore - LGCL, Girish Puravankara initiative
Claim this page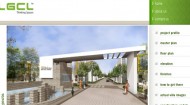 LGCL offers premium high end luxury residential villas and commercial villas in Bangalore, ideated by Girish Purvankara who is one of the leading and renowned property developers in Bangalore.
As you visit '
Villas in Bangalore - LGCL, Girish Puravankara initiative
' also may find interest in followings . . .

Looking for an affordable Residential Property in Bangalore? We offer spacious villas in Whitefield and a choice of excellent residential properties at best prices. We strongly...

Apartments, Villas for sale in bangalore!!! Sterling developers making luxury apartments and villas that delight and satisfy its customer in every way, Sterling Developers has...

Fortius Infra is a leading real estate developer in Bangalore driven by the vision to develop cutting edge residential and commercial spaces offering world class apartments in...
Sai Properties is offering 3 & 4 bhk Cuupertino luxury villas in Jp Nagar 7, 8th and 9th Phase, Bangalore with millionaire lifestyle amenites. To book your dream Villas &...
The Puravankara Group was established in 1975, in response to the growing need for quality housing and commercial space in the metropolitan cities of India. Since then, the Group...
Live in a home where modern aesthetics and practical wisdom are blended into flawless harmony. Stroll around a residential campus dotted with chikoo, butterfruit, orange, mango,...

Looking for apartments/ flats to buy in Bangalore? Get details of all new apartments, 1/2/3/4 BHK flats, bungalows, villas for sale in around Bengaluru, Divya properties is your...
Category:
Submit your company info here.