64 Arts - Raja Ravi Varma paintings prints, Kerala mural art paintings, art posters
Claim this page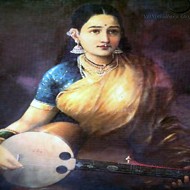 64arts.in is an affordable art gallery and art design studio store selling Raja Ravi Varma paintings, Kerala Mural art, art prints, Digital art, Digital Fractal art, fun stamps for children, postcards, comic cards, collages, art posters and modern and abstract paintings. We offer free Architecture consultation, interior consultation and Vastu corrections and Architectural design solutions. This art design store also offers wall hangings, wallpaper designs and patterns, home interiors solutions, Pop art, De Stijl artwork, spatial, graphic art and designs and wall solutions with colour themes. We take on bulk orders and wholesale enquiries.
As you visit '
64 Arts - Raja Ravi Varma paintings prints, Kerala mural art paintings, art posters
' also may find interest in followings . . .
Abstract Art Gallery offers a wide range of beautiful paintings and frames- It is also home to line art prints, original paintings, historical images and sculptures & art...
Designing the interiors of your house with experts is on everybody's mind today. Furnishing is perhaps the key aspect when it comes to dressing up your home. This is why most...

Free space Interiors an interior design company offers architectural designs in Chennai, modular kitchen in Chennai, interior design, home decorating, modular kitchen designers...

VK Designs are the Best Interior Designers in Bangalore providing complete Interior Solutions like Interior, Modular Kitchen, Wardrobe Design and Home Decor, Contact us Today for...

U&I System Design Ltd (U&I), is a Bangalore based 100% EOU founded in 1990 by a team of scientists and technocrats. U&I System Design has strong and innovative teams...

Home is where the art is Studio Palacio True to its name. Studio Palacio is a unique interior designing concept - where traditional period and contemporary art come alive in your...
We provide high quality engineering services in the following fields Embedded Systems Design -- Microprocessor and Microcontroller Based System Design Automotive Electronics and...
Category:
Submit your company info here.