Figurine Fitness
Claim this page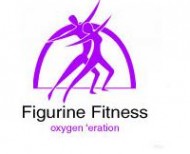 Here's where you choose what goes into your drink! Figurine Fitness will have you twisting and stretching into shape as soon as you sign up for one of their many classes. If you can't make up your mind about what exercise form you like, this is the place to be. Their personal trainers will have your heart in the cardiovascular zone in 12 minutes flat as you work the treadmill, steppers and elliptical trainers at the gym. For those looking to lose some the fun way, step aerobics classes or kickboxing sessions are just what the doctor recommends. The experts of Figurine Fitness advise 40 minute cardio workouts thrice a week, interspersed with strength or flexibility Training sessions.
Locations:
Indiranagar
#3167, ESI Hospital Road,
HAL 2nd stage,
Indiranagar
Bangalore-560 008
Phone: +91 80 25294019, +91 9845032994
Jayanagar
#818, 13 th cross,
7 th Block(West), Jayanagar,
Bangalore - 560 082
Phone: +91 80 2671 2201, +91 9945422994
Koramangala
"Ajmera Aditya Summit"
- Ground Floor, # 3/D,
7th C Main, 3rd Cross, 3rd Block , Koramangala, Bangalore- 560 034
Phone: +91 9900000715
Kalyan Nagar
3rd Floor, No. 7 M 80 feet Road,
2nd Block, HRBR layout,
Kalyan Nagar,
Bangalore 560 043
Corner of 4th Cross and 80 feet Road,
Across Hennur Banaswadi
Cosmopolitan Club.
Phone: +91 80 6565 3777, +91 7259633777
Brookefields
4th Floor, # 111, Sai Kamala Trinity,
Opp. Cosmos Mall, ITPL Main Road,
Brooke¬fields,
Bangalore 560 037
Phone: +91 80 6565 2777, +91 9845053084
Figurine Fitness
' also may find interest in followings . . .

Goodbye glasses: Advanced lasik laser treatment for freedom from glasses and contact lenses. The World's Largest Eye Care Network Certified the world's largest eye care network...

Another popular chain of budget Chinese restaurants, expect no flourishes but the restaurants are neat and clean nevertheless- Dishes span the usual Chinese fried rice, noodles...

A chain that stocks a great variety of breads including whole wheat, multigrain, garlic and muesli. Also has muffins, sandwiches and salads. Also at: Banerghatta Road, Bangalore...

Fitness Center Exclusively for Women Air Conditioned Well Equipped Planned Programs Fitness Assessment Cardio & Strength Training Personal Physiotherapist

EXQUISITE DESIGNER ETHNIC WEAR FROM ANAHI: A high fashion range of long kurtas, short kurtas and SKD sets for women. Crafted from a wide range of exquisite fabrics like silk,...
Pharmacy: Address: Phone: Apollo Pharmacy 6/36, 8th Cross, 1st A Main Road, Maruthi Nagar , Madiwala 080 22957421 Apollo Pharmacy 91/1, 1st Floor, 5th Cross,...
Listed below are the pin / zip codes of the Bangalore City: Adugodi 560 030 Agaram 560 007 Air Force Stn. Yelahanka 560 063 Arabic College 560 045...
Category:
Submit your company info here.