Leo Energies
Claim this page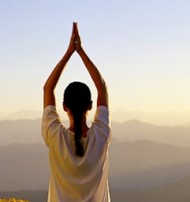 Leo is a consulting firm that Provides proven energy-science and therapy services to maintain optimum balance in your energy universe.
With a customized "Energy Balance Sheet" for each individual…LEO provides comprehensive guidance by a panel of eminent experts to set the balance right and help you live in complete harmony with your eco-system.
LEO Services:
Mental Stress
Health Problems
Financial Distress
Marital Discord
Career Insecurity
Children Issues.
Our Team Consultants
Dr. Ayyamkulam James (London) MBBS, MRC (Psych) MDCH, PDCB, MBSCH
Dr. Anjan Kumar Phd (Astrology) – Specialist in Astrology, & Vaasthu
Dr. Ameen Ahmed BHMS (Specialist in spondylosis, low back ache, slip discs, joint pains & respiratory problems)
Dr. Srujini S V BAMS (specialist in all skin ailments, hair problems, detoxification & rejuvenation)
Dr. Neelam Kewlani (specialist in Aura & Chakra Reading)
Dr. Vidhu Vasudev (Specialist in Hypno – Therapy & Past Life Regression & Chakra Healing)
Ms. Shruti Singh (US certified Grapho – analyst)
Mr. Maanoj Christopher (Psychologist & Energy Balance Quotient analyst)
Mr. Ay. Thomas Louies ( Specialist in Numerology, Meditation Techniques & Counseling)
Leo Energies
' also may find interest in followings . . .

I am a Neurosurgeon with advanced training in Interventional vascular Neurosurgery(FINR) from Zurich, Switzerland, and FMINS-Fellowship in minimally invasive and Endoscopic...

Ms. Anjalli is a certified Tarot card reader, Numerologist , Astrologer and Trainer . She has been practicing and training since 3 years in Bangalore and Mumbai. Anjalli can be...

Sneha Kamlesh Gehlot has been a prominent Tarot card Reader, numerologist and feng shui reader , angel card reader , crystal therapy .her aim to facilitate therapy and healing to...

And on earth we recreate heaven for you. All you have to do is to decide when, where and how. Be it a scenic summer ranch in the midst of nature, a regal English castle recreating...
Information Technology Bangalore, the Silicon City of Asia is a hub for IT projects. TECSOK has entered into an Mou with a leading software development centre for system supports...
The basic resources like land, water and energy which are so essential for industries but are scare have to be conserved by adopting appropriate technology. Installation of...
Manufacturer of equipment for renewable, non-conventional source of energy and energy conservation will be categorized as thrust sector industries eligible for special incentives...
Category:
Submit your company info here.