H. M. Construction
Claim this page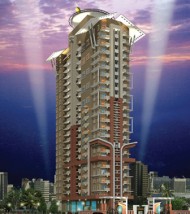 HM Constructions have shaped the Bangalore's skyline both in terms of residential estates and commercial properties at par to any international city in the world.we are one of the trusted names in real estate sector in Bangalore. We are popular not only among a large population residing in India who want to buy homes in Bangalore or NRI's, but also among the India's biggest multi-national corporations, in terms of commercial property investment.
We have the best an uniquely designed apartments residential and Commercial properties, that are vouched to be among the best for those searching for homes and commercial space in Bangalore.
H. M. Construction
' also may find interest in followings . . .

Prestige constructions have shaped the Bangalore skyline both in terms of residential estates and commercial properties in Bangalore. Prestige stands as a giant among Bangalore...

"Sankalp Constructions Pvt. Ltd" – a brand name in the city of Mysore, has shaped several high rise residential properties in Mysore. Sankalp stands as a giant amongst builders in...
Shriram Properties for over a decade is committed to provide quality homes and commercial spaces. Shriram Properties has laid emphasis on addressing the lifestyle needs of the...
Loan scheme for (a) Ready built office/ construction of new office building Firms and companies which have been in operation for at least 5 years with a successful track record...

Real estate markets all over India have been completely obtaining a working because this past year and then house product sales in its total possess struggled. Over the...

Fortius Infra is a leading real estate developer in Bangalore driven by the vision to develop cutting edge residential and commercial spaces offering world class apartments in...
Individuals, firms, companies and other eligible constitutions are eligible to avail loan facility under this scheme to establish commercial complexes in Bangalore, District head...
Category:
Submit your company info here.