Venus Associates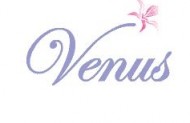 The most beautiful creation of the nature, Flower, we bring all the forms and variety of flowers to you. We feel proud to introduce ourselves as a premier name in the field of Agriculture, Horticulture and Floriculture. We are Venus Associates, and dominating the floral product market in India since 1997. We have been exporting, wholesaling and retailing the fresh cut flowers, dry materials, floral accessories, ornamentals and nursery plants within India and to the different parts of the world. Venus is promoted by professionals both from Agriculture and Technology fields having valuable international business experience and ability to understand, meet international standards.
Major Exporting Flowers
Rose all Varieties
Carnation all colors
Bird of Paradise
Gerbera all colors
Lilium ( Asiatic and Oriental) Orchids
Tuberose
Heliconia
Gladiolus
Anthurium
All kinds of floral decoration materials
Venus Associates
' also may find interest in followings . . .

It is one of the best shopping malls in Bangalore. It is located in Hosur Main Road, Koramangala. This is the largest shopping mall of Bangalore . The international...

This is one of the major shopping malls in Bangalore . It is situated in the corner of the McGrath and Commissariat Roads in Bangalore .Garuda Mall is the second largest...

Bangalore Central, a part of the Central brand, is situated opposite to Mayo Hall, in the heart of the City. The six-storey mall occupies over 120,000 sq feet and houses...
This two-story store shopping mall is situated on the Victoria Road . This is a new shopping mall in Bangalore and has already won the hearts of the citizens. The shops...

Globus Shop Pvt Limited is one of the popular shopping malls in Bangalore . It provides all the necessary items which you would look for in a shopping mall. Mission:...

After a strong hold in residential we at Gopalan have ventured in commercial and successfully completed projects like Millennium Towers in Brookfields were we have...
Pack in a movie at Fun Cinemas, burgers at McDonalds and lots of shopping at Sigma Mall. The only mall in the area, Sigma Mall is a popular hangout for students from...
Category:
Submit your company info here.