Ahuja Book Company Pvt. Ltd.
Claim this page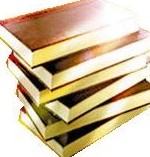 Ahuja book company was established in 1982 with a mission and vision to strengthen the knowledge industry - by becoming the best supplier of books to a large base of individuals and libraries in the nation. In the short span of eight years we were able to establish an effictive network with leading colleges, universities and research institutes in the country by supplying good quality and a wide range of titles from leading Indian/International publishers in the country.Our speciality is that we supply books from all leading national and international publishers.
Ahuja as a book publisher
We started our publication devision in the year 2001. This was result of a through understanding of the growing demand for books by India authors. Within a short span of time we were able to release a number of titles that were received very well in the market. Ahuja publishing house, our group company was launched in 2005 to anchor the publication activity.
Ahuja Book Company Pvt. Ltd.
' also may find interest in followings . . .

A break-through service for a sustainable reading habit in every child! i-CUE Book Kits - Home delivery and pick up of library books. A Dedicated initiative to encourage reading...
This is a landmark store for used books and new ones too. Spread across three floors, Blossoms is a browser's delight, featuring eclectic titles from fiction and art to sci-fi and...

Bangalore, July 21, 2014: SoulTree, India's leading and the highest quality BDIH certified Organic Beauty & Personal Care Products is now set to welcome consumers of natural...

Founded by the iconic bookseller, the late TN Shanbhag, Strand Book Stall has set a benchmark amongst bookstores in India. The store is known for its fine selection of books.

Media Transasia is one of the world's most diversified and vertically integrated publishing houses, it commands the entire gamut of publishing activities: from creating new...

NCC is a vision seen in exemplary clarity by Dr. AVS Raju, architect, planner and builder close to three decades ago. Years that have seen the Company creating history, time and...

Books & Magazines Rent, Read & Return We are books Circulating Library Thousands of books. Wide range of Magazines Member ship Fee Rs.150 Special Offers for Students...
Category:
Submit your company info here.