Reliaable Developers
Claim this page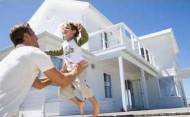 Reliaable Developers is a full-service Real Estate company in the Triangle and to enhance our quality of life through active community involvement. We provide the most professional, informative, loyal and dedicated service in the industry.To offer the right choice in buying properties we have bright and the best people appointed to help through every step of the way, we always ensure get the real value for hard earned money.
Reliaable Developers was established to help fulfill dream of owning a home. Reliable, dynamic and true to our word, we have been prominent in property development & making Private Layouts.Our expert advice will give assurance of a home not just functionally superior but aesthetically delightful too.
Reliaable Developers
' also may find interest in followings . . .

R.S. Developers, a subsidiary of Royal Retreat Resort Pvt. Ltd. is one of the premier land developers, property developers and real estates agents based at Bangalore, the "Silicon...

Mantri Developers Pvt. Ltd. is One of the Leading Real Estate Company in Bangalore. Mantri Developers is Commercial Properties, Luxurious Residential Apartments in Bangalore....

LG Builders & Developers is one of the leading property developers in Bangalore. Our business ethos is to meet the global challenges for providing unique residential layouts...

The Adarsh group was established in 1988, by BM Jayeshankar with a sole objective of building high-end quality-centric properties in the realty space. At a time when real estate...

Apartments, Villas for sale in bangalore!!! Sterling developers making luxury apartments and villas that delight and satisfy its customer in every way, Sterling Developers has...

Sobha developers a Rs. 10 billion plus company is one of the largest and only backward integrated company in the construction arena. Since its inception Sobha's reputation is...

Over the decades there have been considerable market fluctuations - booms and crashes in every field. The real estate business was no exception. Very few companies survived these...
Category:
Submit your company info here.