Sobha Developers
Claim this page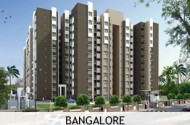 Sobha developers a Rs. 10 billion plus company is one of the largest and only backward integrated company in the construction arena. Since its inception Sobha's reputation is built on rock solid values, benchmark quality standards, uncompromising business ethos, focused customer centric approach, robust engineering, in-house Research and development and transparency in all spheres of conducting business, which have contributed in making Sobha a preferred real estate brand in both residential and commercial segments.
The Sobha Group believes in developing and constructing aesthetically designed, functionally efficient residential and commercial complexes of international quality, offering "more value for money". We believe our buildings should reflect engineering excellence with a view to providing complete customer satisfaction. It is our intention that the quality of our products and services should result in complete value for our clients, as well as foster continuous demand for our products. While rendering our construction services, we shall strive to make Environmental, Health and Safety (EHS) matters as an integral part of our business.
Sobha Developers
' also may find interest in followings . . .

Sterling Developers Pvt Ltd, a real estate development company on the Bengaluru landscape since 1983. Having built over 4 million sft of residential and commercial space in...

NCC is a vision seen in exemplary clarity by Dr. AVS Raju, architect, planner and builder close to three decades ago. Years that have seen the Company creating history, time and...

QuEST Global is a leading provider of diversified engineering services and manufacturing. The company helps customers in the aerospace, consumer electronics, healthcare,...

Fortius Infra is a leading real estate developer in Bangalore driven by the vision to develop cutting edge residential and commercial spaces offering world class apartments in...
Loan scheme for (a) Ready built office/ construction of new office building Firms and companies which have been in operation for at least 5 years with a successful track record...

TATA Housing, one of India's leading Real Estate Developers is a closely held Public Limited Company and a subsidiary of TATA Sons Limited. TATA Sons Limited holds 99.78% of...

Rohan builders is a real estate / property / building projects / construction projects development company offers residential and commercial complexes in Bangalore, India. Rohan...
Category:
Submit your company info here.