Aerowise Travel & Forex Pvt. Ltd
Claim this page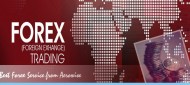 Aerowise has been incorporated as a Private Limited Company. It is one of the Reputable & Professionalized Travel & Foreign Exchange Company holding two IATA Accreditations as well as Reserve Bank India's - Full Fledged Money Changer Licensee.
Aerowise is ranked among top 5 FFMCs of AP. Aerowise also provides Passport / Immigration / Visa Endorsement and its allied services. We also undertake Tour Packages, Ticketing / Endorsement for Hajj & Umrah is one of our activity. Apart from all it operates with two more branches located at prime locations. One is also holding IATA Accreditation & provides Round – the – Clock service in Airport Plaza (Opp:Old Airport, Hyderabad) 2nd at AP Tourism Plaza, AP Tourism Department, providing 24 x 7 service of all related activities to all customers Departing & Arriving for Hyderabad International Airport to & particularly to the Tourists visiting Hyderabad. 3rd in Potential area of Bangalore – known as IT – Green City.
Aerowise is an active member of TAAI – Travel Agents Association of India. Apart from International – Domestic Air Ticketing / Foreign Exchange / Passport – Visa Services - arranging Inbound & Outbound Tours is one of its main activities of the Aerowise.
Aerowise Travel & Forex Pvt. Ltd
' also may find interest in followings . . .

UAE Exchange has also been enjoying a boom in the Travel sector since 2001, providing timely service to customers in domestic and international air ticket reservations, e-...

Acma Travel Tours Pvt Ltd Is one of the leading Travel Agency in Bangalore , India. Having an approval of IATA and recognized by RBI, ACMA is well know and easily accessible to...

Established in the year 1999 in Bangalore, India. Spaceline World Travel dedicates itself to providing Complete Travel Related services.. We offer weekend escapes to special...
'Shree Balaji Tour and Travels' is a specialized inbound and outbound tourisum and travel agency providing tour and travel services to all sectors of the society . Our philosophy...

Established in 1994,The Travel People is a company that renders comprehensive services related to air travel within India and abroad. Our strategically located offices equipped...

Since its establishment, JM Mehta Travel and Tour Company, Mumbai based Travel Agent, sister concern of the JM Mehta Group has built a reputation for offering a quality,...

Alhind Tours & Travels Pvt. Ltd. is the leading travel company with strong presence in India and overseas. We offer a complete travel management, everything from planning to...
Category:
Submit your company info here.