Zelus Healthcare Pvt LTD (Physiotherapy Clinic)
Claim this page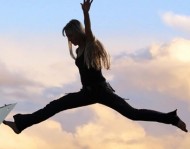 Zelus Healthcare provides comprehensive multi disciplinary physiotherapy & rehabilitation care at Clinic and Home.
Our goal is to maximize the abilities while minimizing the effects of impairments.Our team is committed to helping each individual reach full functional independence in self-care, mobility,communication, cognition and socialization.
As you visit '
Zelus Healthcare Pvt LTD (Physiotherapy Clinic)
' also may find interest in followings . . .

A complete pain management clinic for all ages. Services offered: Evidence Based Physiotherapy Spine Care (Neck/Lower Back) Sports Massage Pregnancy Care Strains/Sprains Joint...
Professional Physiotherapy clinic has good facilities for all kinds of patients with most experienced, skilled and hard working Physiotherapist. Dr Mahesh G is good in planning...

iKindness healthcare provides comprehensive healthcare at homes. All conditions will be assessed and treated at home. Lab samples will be collected afrom homes, and medicines will...
1. Acharya Institute of Health Sciences Cholanagar, RT Nagar Post, Bangalore 560032 (Kar.) Phone: 080-23530369, 23543916 Email:
[email protected]
2. Al-Ameen College of...

We provide complete & permanent relief only thru Physiotherapy for the following problems: * Neck pain / Shoulder pain / Back pain / Knee pain / Foot pain / Post fracture...

Who is Prana? Prana Healthcare Enablers Pvt Ltd.is a new age "family physician" providing personalized compassionate health care in the comfort of home, office, or hotel room....

Smile Station is a leading dental clinic located in Indiranagar, Bangalore. It is the place of top specialist dentistry team who take special care for patients cure and care....
Category:
Submit your company info here.