Active Arena
Claim this page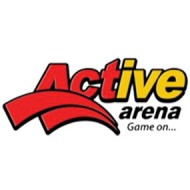 Situated in the heart of Bengaluru's IT paradise, Active Arena's sprawling 73,000 sq.ft of pure thrill is an experience that awaits one and all.
From jumpy kids to trendy teenagers, feisty youngsters to happy homemakers – there's something for everyone!
Ranging from individuals to team-building, family get-togethers to corporate events and everything else in between, you're bound to get up and join the fun!
After all, we've clubbed the most exciting, adventurous sporty activities under one roof for you to get active, stay active.
And this is just the beginning.
Active Arena
' also may find interest in followings . . .
The human body is a finely-tuned machine, and there are certain things our bodies absolutely need to keep going. Among those things are minerals, like calcium, iron and...
To attract the investors to invest in infrastructure projects which are of long gestation period, capital intensive and with low return on the capital invested government of...

Ideas On Team Outings And Team Building Great team outings have always been one of the best ways of thanking employees for all their hard work, isn't it? What makes such outdoor...

Place your child SAFE HANDS while you are at work. Pre-school with Day Care (1-10Yrs) Happy Kids Day Care Centre The Right Place For Kids Where tradition meets technology. The...
Loan scheme for (a) Ready built office/ construction of new office building Firms and companies which have been in operation for at least 5 years with a successful track record...

Get adventurous! Yes, literally- Join Bangalore Trekking Club, a non-profit, cost sharing organization founded by amateur trekkers, who have united because of their shared love...

Our credo is Change.... Kids R Kids....A day care and pre-school that follows Kredeedo (Senso-motor, intellectual, language, creative, personality) based on Montessori method of...
Category:
Submit your company info here.