Nigama Developers
Claim this page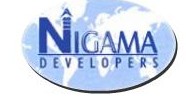 Nigama Developers understand these needs through regular research and the selection of specialist consultants to deliver innovative and practical residential & commercial properties.We are continually sourcing new land opportunities.Our carefully planned developments translate into improved community services, a healthier economy, and increased values of nearby properties.
Nigama Developers offers exceptional opportunities where we can assist in identifying prime land for commercial and residential purposes. We specialize in the rezoning and development of land into residential sections, creating unique estates that develop into safe, friendly and fun neighbourhoods.
Nigama Developers
' also may find interest in followings . . .

R.S. Developers, a subsidiary of Royal Retreat Resort Pvt. Ltd. is one of the premier land developers, property developers and real estates agents based at Bangalore, the "Silicon...

Mantri Developers Pvt. Ltd. is One of the Leading Real Estate Company in Bangalore. Mantri Developers is Commercial Properties, Luxurious Residential Apartments in Bangalore....

LG Builders & Developers is one of the leading property developers in Bangalore. Our business ethos is to meet the global challenges for providing unique residential layouts...

Over the decades there have been considerable market fluctuations - booms and crashes in every field. The real estate business was no exception. Very few companies survived these...
Greater Bangalore Eco Assets Pvt Ltd, formerly Greater Bangalore Estates, one of the top builders and developers in Bangalore, established in 1996. We are pioneers in promoting...

Sterling Developers Pvt Ltd, a real estate development company on the Bengaluru landscape since 1983. Having built over 4 million sft of residential and commercial space in...

Sobha developers a Rs. 10 billion plus company is one of the largest and only backward integrated company in the construction arena. Since its inception Sobha's reputation is...
Category:
Submit your company info here.